"Making Your Image Our Business"
Leroy Owens, President
 Leroy Owens is the President and founder of Total Maintenance Solution. He started from the ground up in the janitorial field eventually establishing himself as the leader of a top janitorial franchise in the greater Cincinnati area.
With 25+ years of experience, Leroy has been involved in all aspects of the janitorial industry from operations, sales, management of staff, accounting, and client relations. Through his hard work he cultivated a dedicated client base that continues to grow.
Education
University of Cincinnati
Community Leadership
Big Brothers & Big Sisters of Cincinnati, National Committee on Youth Mentoring, Relay for Life Ambassador, Children's Miracle Network Sponsor
Lori Burns, Office Manager
Lori is the Office Manager for Total Maintenance Solution. She has many years of experience as an administrative specialist. Her superior customer service skills, extensive knowledge, and attention to detail help to keep everything running smoothly here at the TMS office. Lori is definitely an integral part of our team.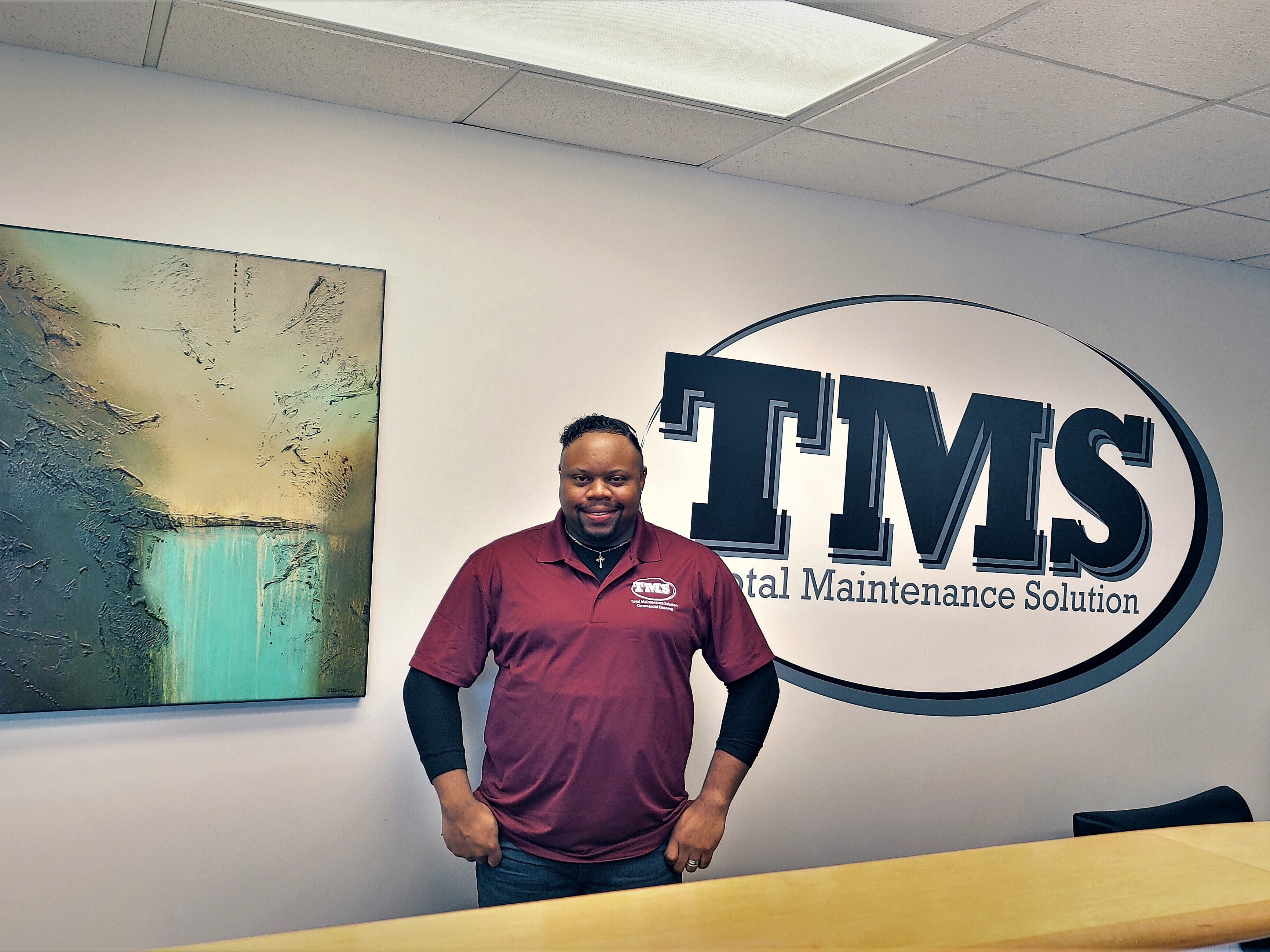 Aubrey McClendon, Operations Supervisor
We would like to introduce Aubrey McClendon. He is the Operations Supervisor for Total Maintenance Solution. He has 20+ years of experience managing the daily cleaning operations of several large commercial properties. His knowledge, work ethic, and positive personality make him the perfect fit here at TMS. 
Wendell Turnage- Assistant Operations Supervisor
Wendell is the newest addition to our team but he comes to us with many recommendations. He has very quickly learned his new role and he has many years of experience. His upbeat personality and attention to detail make him the perfect addition to our team. 
Jennifer McGuire, Site Supervisor
We would like to introduce Jennifer McGuire. Jennifer is a Site Supervisor for TMS and she is doing a great job! She comes to us with several years of cleaning experience. Her willingness to help out whenever needed and her friendly disposition make her the perfect site supervisor. We look forward to seeing her continue to grow with our company for many years.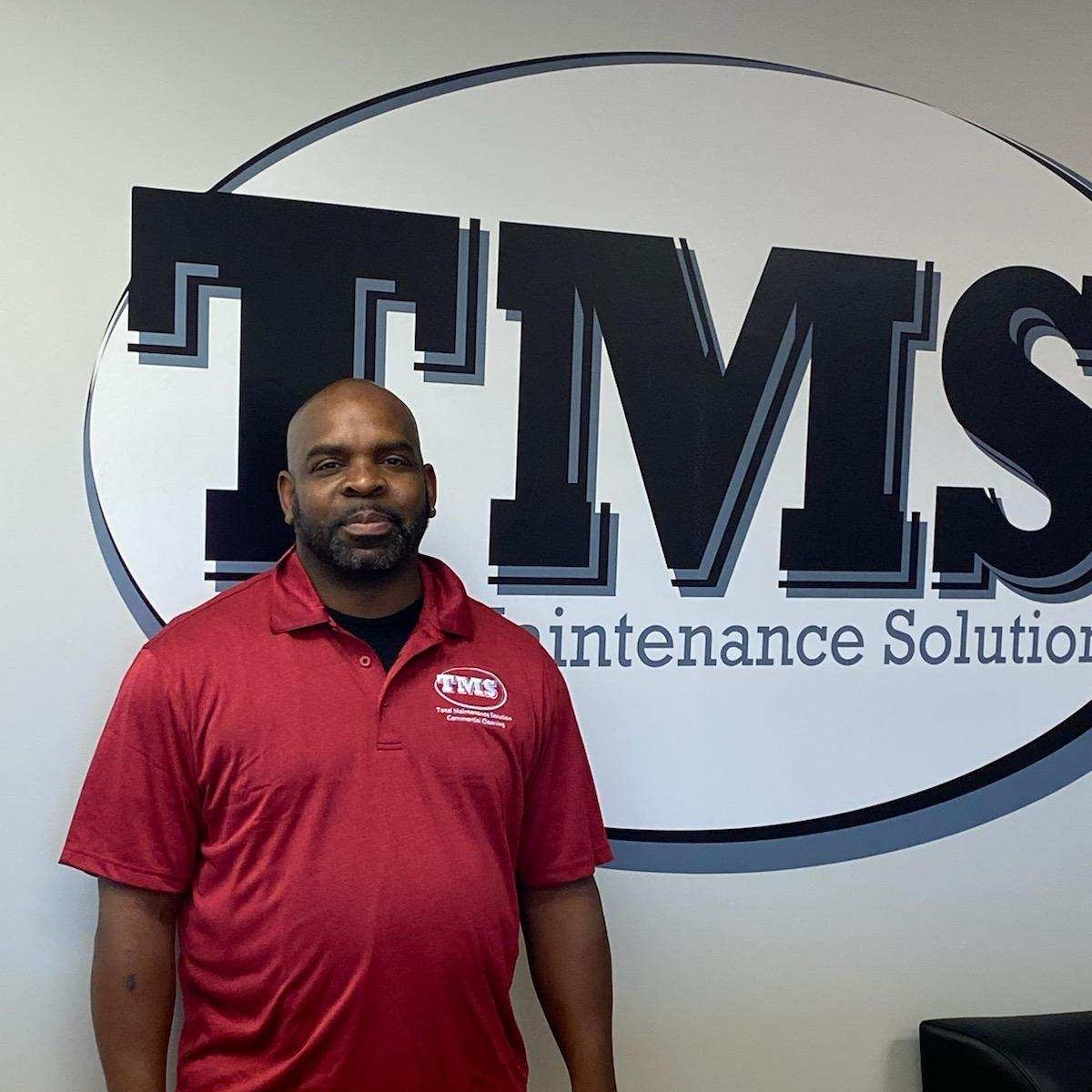 Gerald Miller- Floor Care Supervisor
Gerald has been a part of the TMS family for quite some time. He has recently been promoted to Floor Care Supervisor. Gerald is very friendly, dependable, and genuinely strives to provide top notch services to every client. We here at TMS are proud to have Gerald on our team. 
Jacob Eberhard, Carpet Cleaning Supervisor
Jake brings over 11 years of experience in the floor care industry. He has thorough knowledge of common practices, codes, standards, tools, terminology and safety precautions of floor care including truck mounted carpet cleaning, stripping and waxing, scrubbing and sealing. Jake provides leadership to all our floor care staff by providing direction to employees and ensuring the quality and completion of all floor work. Jake is also in charge of training new employees in proper floor care methods and procedures. We are lucky to have Jake on the TMS team!
Richard Ruwan, Outside Sales Specialist
Rich is the Outside Sales Rep for the Total Maintenance Solution family. He comes to us with over 40 years of experience in sales and customer service. We are sure he will continue to do great things as part of the TMS family. Welcome Rich!